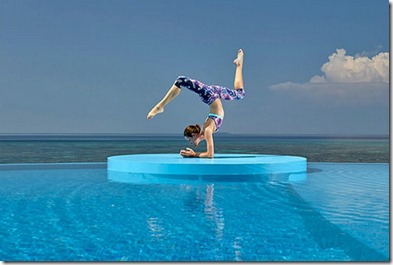 Sun salutations to everyone on International Yoga Day. The Maldives legendary tranquillity has made yoga increasingly popular in this Chidanand land.
Nearly every resort will have a yoga master on hand. My very first yoga session ever was a sunrise session during our stay at Four Seasons Kuda Huraa. Now, Lori and I take a weekly yoga lesson (in fact, we will have a timely session tonight) and Lori has even started doing special yoga holidays herself. I suspect you will see us on the matt at sunrise and sunset during our upcoming tour of the Maldives.
The idyllic surroundings have attracted top yoga practitioners from around the world. In celebration of the day, I have assembled a top twenty collection of some slightly more advanced poses than your typical Fish pose (Matsyasana)…
Namaste!
1.
Tara Stiles
(USA) – W Retreat [ABOVE]
2.
Vivienne Tang
(Hong Kong) – Loama Maamagili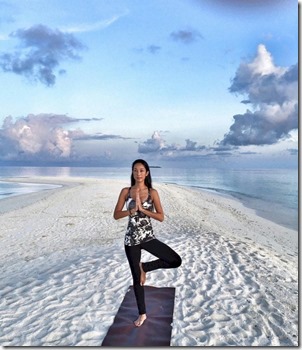 2.
Gabi Kim
(South Korea) – Huvafenfushi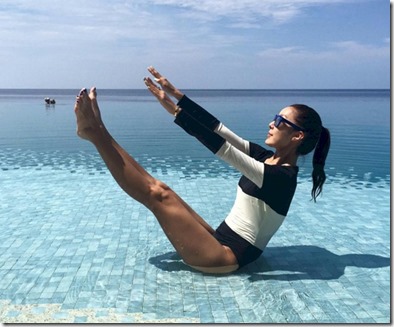 3.
Jessica Olie
(United Kingdom) – Four Seasons Landaa Givaavaru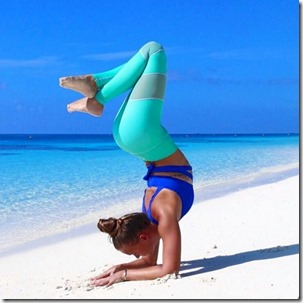 4.
Morgan Guth
(Hong Kong) – Velassaru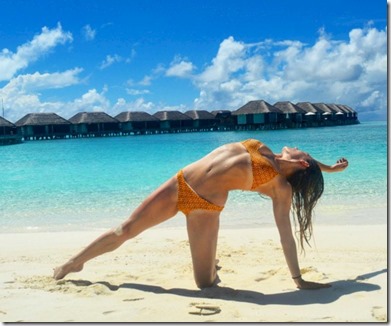 5.
Rosa Yogini
(Peru) – Centara Ras Fushi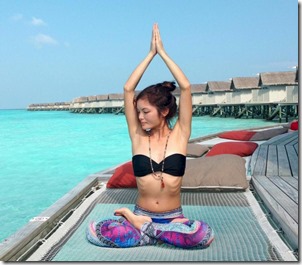 6.
Kat Harding
(Australia) – Four Season Kuda Huraa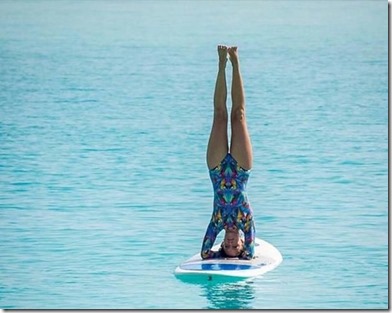 7.
Deborah Tan
(Singpore) –
Centara Ras Fushi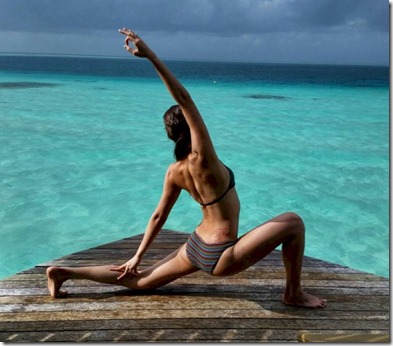 8.
Sjana Elise Earp
(Australia) – Amilla Fushi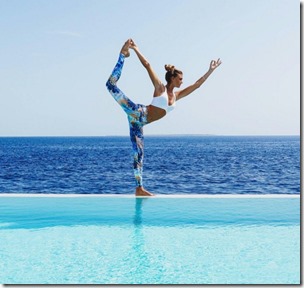 9.
Linzi B
(United Kingdom) – Constance Moofushi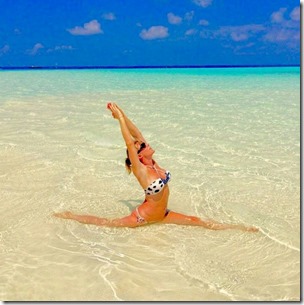 10.
Ksenia Seno
(Russia) – Taj Exotica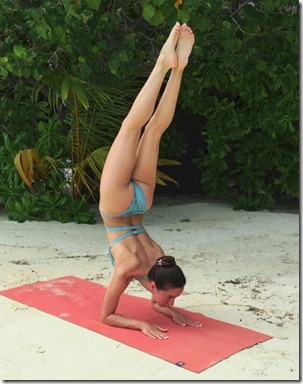 11.

Dannielle Blaker

(OAE) – Ayada

12.
Yvette Dusol
(United Kingdom) – One & Only Reethi Rah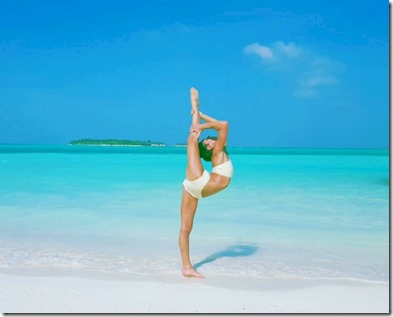 13.
Gemma Cheung
(UAE) –
Kurumba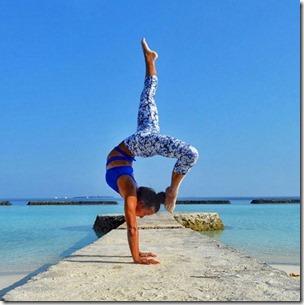 14.
Anna
Kleb
(Germany) – One & Only Reethi Rah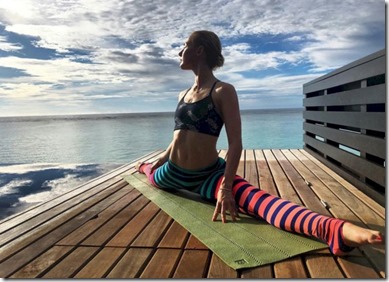 15.
Faya Nillson
(Sweden) – W Retreat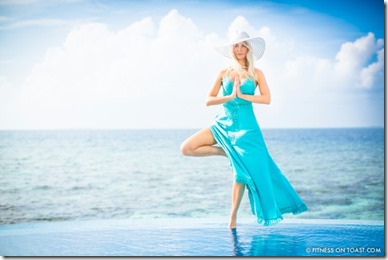 16.

Ea Nitsche Holm

(Hong Kong) – Anantara Kihavah

17.
Katrina Robles
(Philippines) – Jumeirah VIttaveli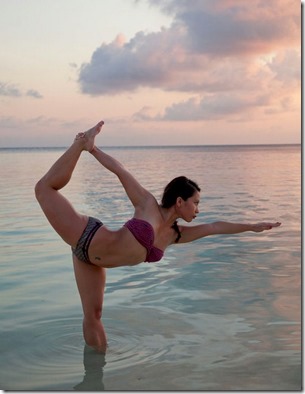 18.
Amanda Bisk
(Australia) – Four Seasons Landaa Giaavaru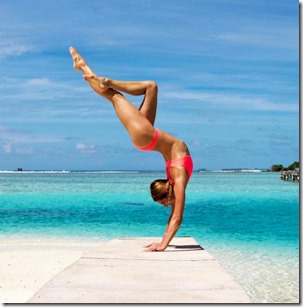 19.

Tanya Shapoval

(Ukraine) – Jumeirah Dhevanafushi