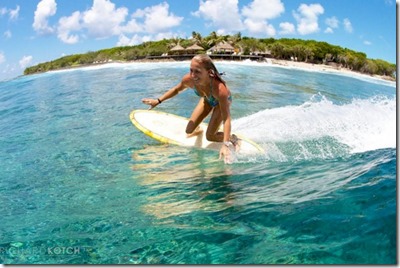 Totally stoked about International Surfing Day today.
A bommie of fashion pieces this week with a cluster of Maldivian models. Today's instalment brings us some of top female surfers in the world drawn to one of the top surfing destinations in the world. The Maldives has long be renowned as a Mecca for honeymooners and divers. More recently it has established its cred as a top place for families, luxury travel and of course snorkelling. But I would (and have) add to that list of global distinction its place in the world of choka swell seekers.
Maldives Complete is amped to share its top ten Benny gidgets and wahines
Akaw!
1.
Amy Kotch
(USA) – Adaaran Hudhuranfushi [ABOVE]
2.
Sofia Mulanovich
(Peru) –
Four Seasons Kuda Huraa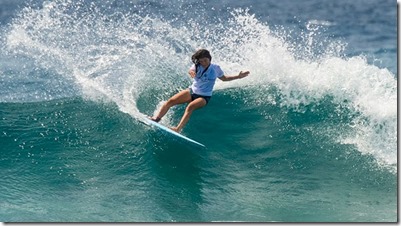 3.
Taina Izquierdo
(Indonesia) –
Adaraan Hudhuranfushi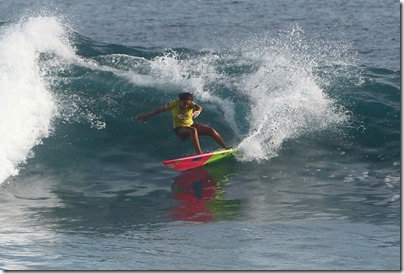 5.
Roxy Louw
(South Africa) –
Chaaya Island Dhonveli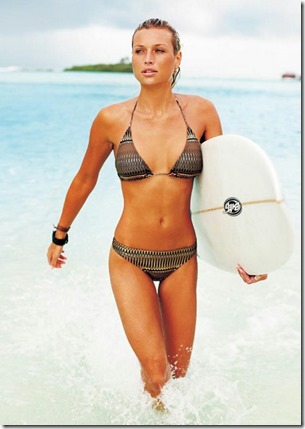 6.
Eliza Landgren
(Australia) – Adaaran
Hudahuranfushi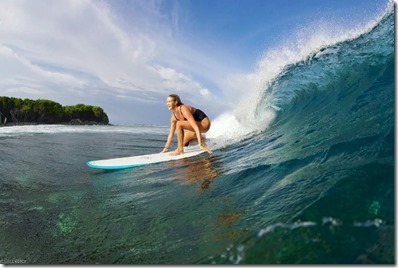 7. Alana Blanchard (USA) –
Maalifhusi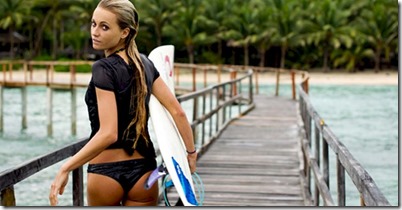 9.
Georgia Fish
(Australia) –
Four Seasons Kuda Huraa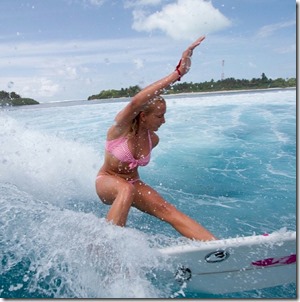 10.
Janni Hönscheid
(Germany) –
Cokes Surf Camp