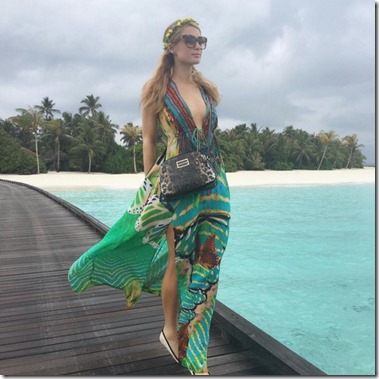 London Fashion Week just finished and now London Fashion Weekend is upon us. But in the Maldives, a week isn't enough to pack in all the fashion on display. In fact, it takes an extra bonus (leap) day to feature the chic styles and colourful couture. While most famous for its head-turning swimwear in this sun drenched paradise, its elegant clientele sport a striking wardrobe of more conventional wear.
As it happens, one of the world's fashion and style icons who is rarely seen missing from a runway front row seat, Paris Hilton, has chosen the Maldives to spend her own Fashion Week right now. Her Instagram in recent days is its own spring collection with a digital stage of tropical paradise. Of the over 500 models, performers, celebrities and bloggers in the Maldives Complete Lifestyle database, Paris sets new high watermarks for her social media profile among Maldives visitors. She has a table topping 13.6 million Twitter followers (besting the previous topper from last week's Sport Illustrated Swimsuit fame, Tyra Banks who has 12.9 million).  But Paris' glitterati credentials are extend across all media. Her stats on Wikipedia, Facebook and Instagram are all in the top 10 of the Maldives Complete database. Among Maldives glitterati, only Jacqueline Fernandez is in the top 10 of both Facebook and Twitter.
Pictured above, she is as comfortable and stylish on the Velaa boardwalk as she is on the cat walk.  In fact, Velaa stands out at the show to be at and be seen at with 4 fashion guests making the collection.
China features the most prominently in the list with 4 models, but the fancy frock show is also where the local Maldivians stand out with 3 of their own hometown heroines showcased.
And so in honour of this very fashionable leap month, Maldives Complete presents a different designer display for each day…
1.
Paris Hilton
(USA) – Velaa [ABOVE]
2.
Liu Yun
(China) –
LUX Maldives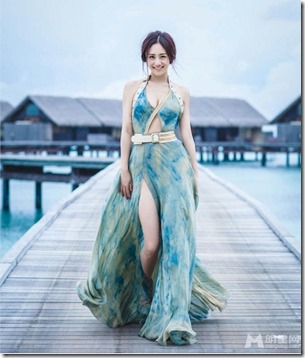 5.
Gabby Epstein
(Australia) – Loama Resort Maldives at Maamigili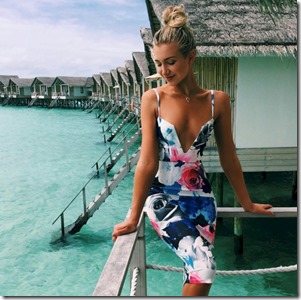 7.
Rati Tehri
Singh (India) – Gili Lankanfushi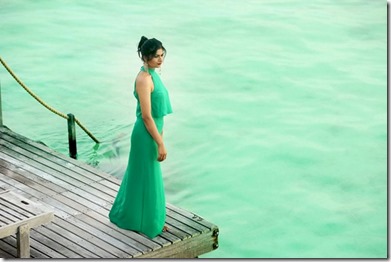 9.
Yeng Constantino
(Philippines) – Angsana Velavaru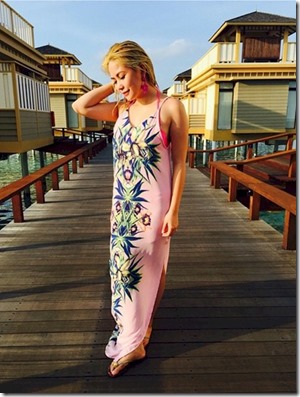 10.
Raudha Aathif
(Maldives) – Coco Bodu Hithi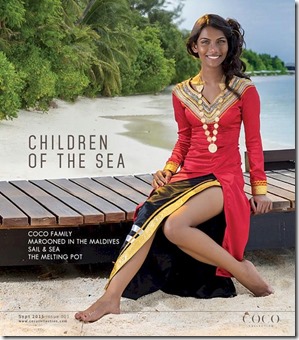 11.
Ayya Azanova
(Italy) –
Jumeirah Vittaveli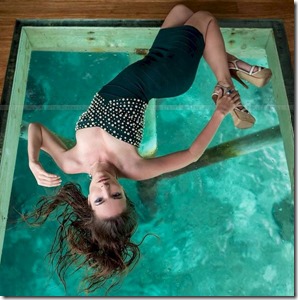 13.
Erin Wong
(Hong Kong) – Paradise Island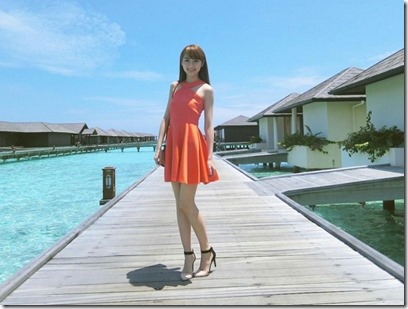 15.
Jessieann Lachowski
(Canada) – Four Seasons Landaa Giraavaru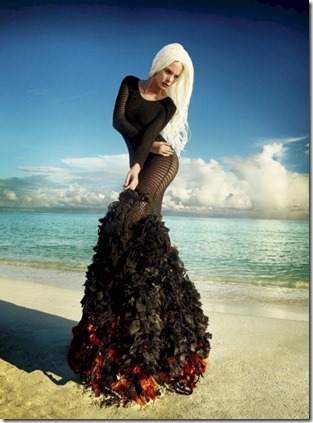 18.
Shu Qi
(Taiwan) –
Cocoa Island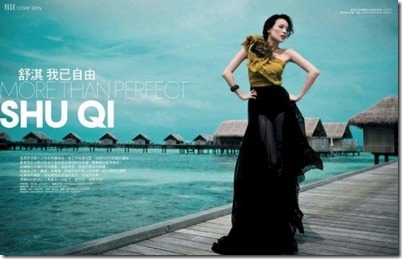 19.
Shiralee Coleman
(Australia) –
Anantara Dhigu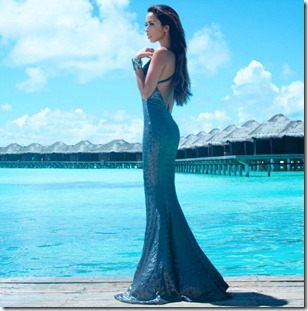 20.
Eem Nazim
(Maldives) –
Sun Siyam Irufuhi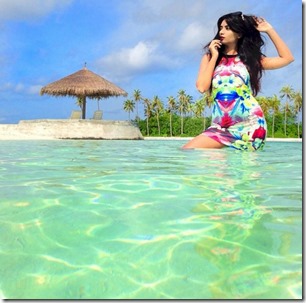 21.
Andy Benavides
(Mexico) – Anantara Kihavah Villas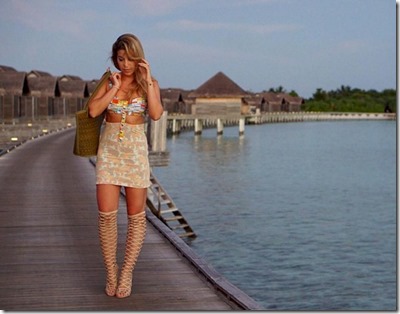 22.
Egherta Hysa
(Ukraine) – Sun Island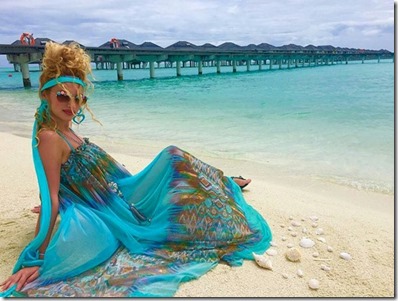 23.
Bao Bao
(China) –
Four Seasons Landaa Giraavaru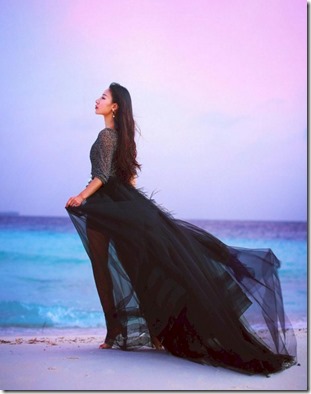 25.
Kelly Lin
(Taiwan) –
Four Seasons Kuda Huraa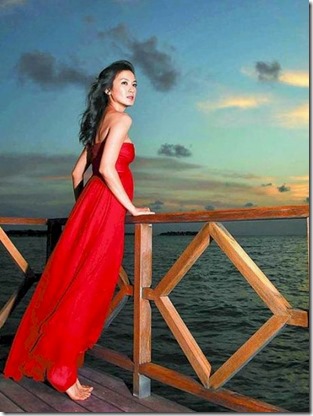 26.

Zhang Yuqi
(China) –
Six Senses Laamu