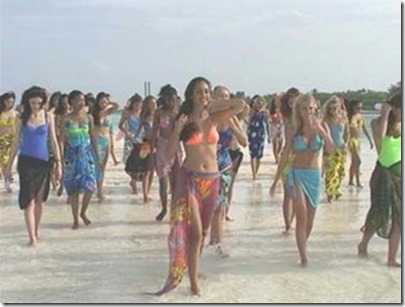 Here come the girls. Fighting for their own sparkling glass (well, rhinestone) tiara. The Miss Universe Pageant tonight will bring together the some of the most dazzling women on the planet (though I think other planets in the Universe have neglected to send entries again this year). It's no surprise that one of the most dazzling places on planet Earth, is such a draw to the pageant beauties. A backdrop befitting their admired backsides (and all their other parts).
The tough question is how does a judge begin to discriminate between diverse and stunning beauties? It is a question I've had to ask myself in terms of filtering the top beauties to include in the Maldives Complete "Beauty Base". Literally thousands of the bright and beautiful are drawn to Maldivian shores every day. And in the Instagram age, most of them are sharing their most photogenic snaps. So, I'm using a rough methodology to filter the top ones for inclusion…
Profile

IMDB entries – profile as an actor

Social Media followers

Portraiture (Composition)

Waterside – The seascape is the centre stage of the Maldives' colourful backdrop tapestry
No sunglasses – I find sunglasses make the picture less personal and compelling
Colours – Vibrancy of colours both in the background and of the outfit (and I'm not adverse to the poster doing a bot of post-production colour saturation with Photoshop)

Pose – more interesting poses flatter the subject and make the picture more interesting.
Portfolio (Completeness) – I aspire to get every resort and every country featured so the bar is lower for those I am missing.
Pulchritude (Beauty) – ok, this is totally subjective.
A number of pageants have held their photoshoots in the Maldives (eg. Miss France). By far the biggest example, is Miss World 2000 which hosted in a variety of Maldives resorts for swimsuit shoots and is responsible for 9 of the top 20 beauty queens on the list (see ranking table below) is topped by Miss World herself, Priyanka Chopra…
1. Priyanka Chopra (India) – Nika: Miss World 2000 Pageant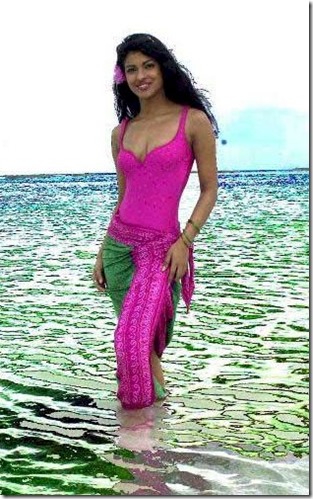 2. Laury Thilleman (France) – Coco Bodu Hithi: Miss France 2011 Pageant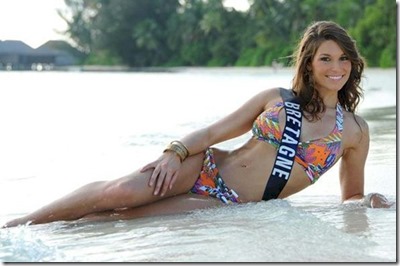 3. Jamillette Gaxiola (Mexico) – One & Only Reethi Rah: Miss Mexico 2009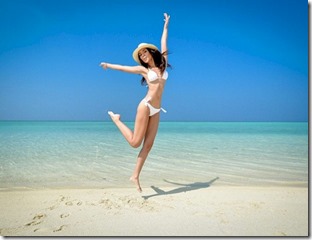 4. Ami Haruna (Japan) – Veligandu: Miss Tokyo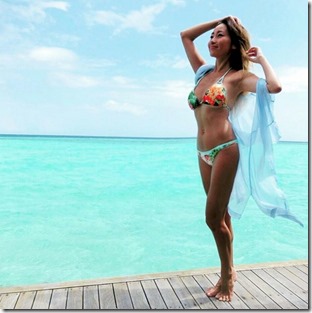 5. Patricia Kaiser (Austria) – Filitheyo: Miss World 2000 Pageant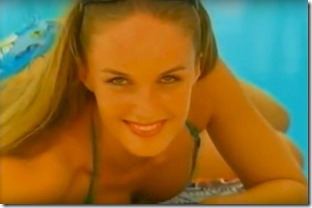 6. Anna Andress (Ukraine) – One & Only Reethi Rah: Miss Ukraine Universe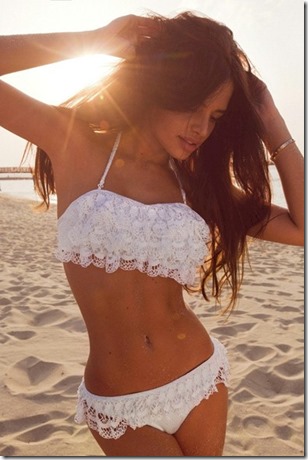 7. Georgia Horsley (United Kingdom) – NIYAMA: Miss England 2007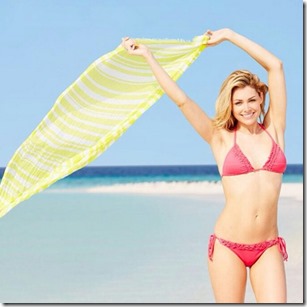 8. Linda Lindorff (Sweden) – JA Manafaru: Miss Sweden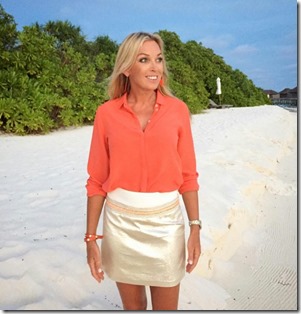 9. Luo Zilin (China) – The Residence: Miss China 2011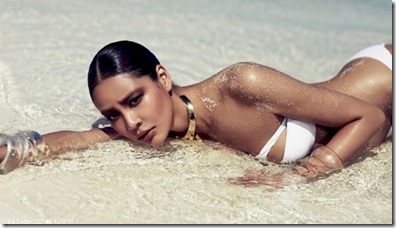 10. Jimena Rico Toro (Bolivia) – Sheraton Full Moon: Miss World 2000 Pageant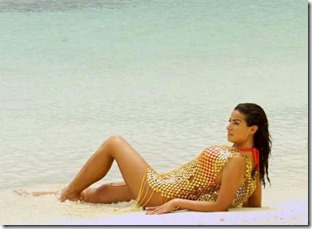 11. Jacqueline Ntuyabelikwe (Tanzania) – Angsana Ihuru: Miss World 2000 Pageant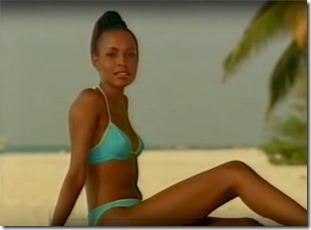 12. Carina Tyrell (United Kingdom) – Cinnamon Dhonveli: Miss England 2014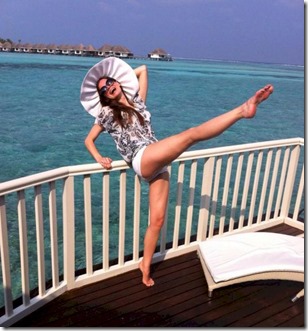 13. Jessica Buch (USA) – Coco Bodu Hithi: Miss IN Teen USA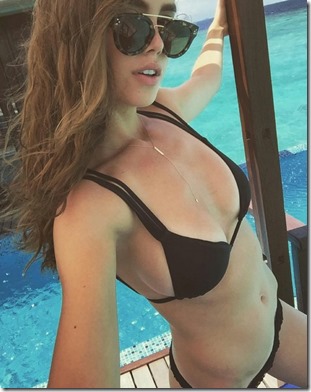 14. Ivanka Peytcheva (Bulgaria) – Filitheyo: Miss World 2000 Pageant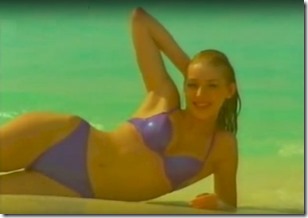 15. Yulia Obraztsova (Russia) – Cheval Blanc Randheli: Miss Moscow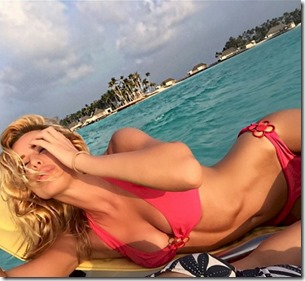 16. Renee Henderson (Australia) – Filitheyo: Miss World 2000 Pageant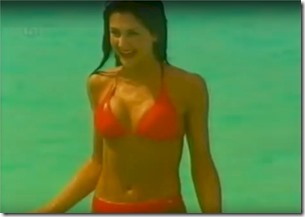 17. Vanessa María Cárdenas Bravo (Venezuela) – Filitheyo: Miss World 2000 Pageant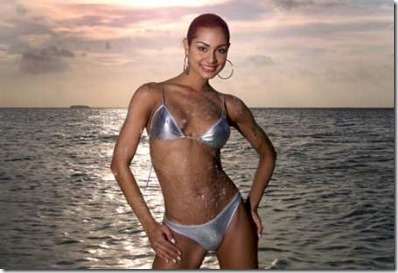 18. Rhonda Rosemin (Trinidad and Tobago) – Nika: Miss World 2000 Pageant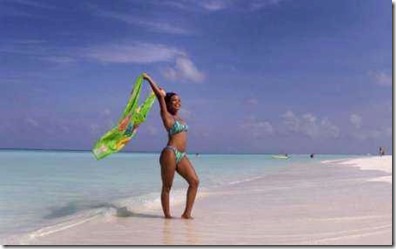 19. Olena Scherban (Ukraine) – Sheraton Full Moon: Miss World 2000 Pageant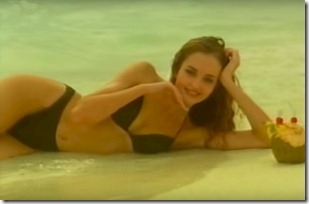 20. Elodie Paillardin (France) – Coco Bodu Hithi: Miss France Pageant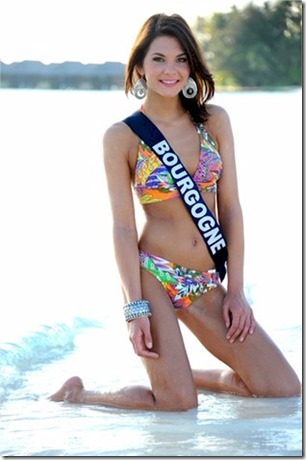 Name

Country

Resort

Total Points

Notes

Instagram Followers

Twitter Followers

Facebook Likes/Followers

YouTube Views

1

Priyanka Chopra

India

Nika

26

Miss World 2000 Pageant

2

Laury Thilleman

France

Coco Bodu Hithi

14

Miss France Pageant

3

Jamillette Gaxiola

Mexico

One & Only Reethi Rah

11

Miss Mexico 2009

4

Ami

Haruna

Japan

Veligandu

11

Miss Tokyo

5

Patricia Kaiser

Austria

Filitheyo

10

Miss World 2000 Pageant

6

Anna Andress

Ukraine

Reethi Rah

9

Miss Ukraine Universe

7

Georgia Horsley

United Kingdom

NIYAMA

9

Miss England 2007

8

Linda Lindorff

Sweden

JA Manafaru

8

Miss Sweden

9

Luo Zilin

China

The Residence

7

Miss China 2011

9

Gabby

Epstein

Australia

Loama at Mamagilli

6

Miss Universe Gold Coast

10

Jimena Rico Toro

Bolivia

Sheraton Full Moon

6

Miss World 2000 Pageant

11

Jacqueline Ntuyabelikwe

Tanzania

Angsana Ihuru

5

Miss World 2000 Pageant

12

Carina Tyrell

United Kingdom

Chaaya Island Dhonveli

4

Miss England 2014

12

Jessica Buch

USA

Coco Bodu Hithi

4

Miss IN Teen USA

14

Ivanka Peytcheva

Bulgaria

Filitheyo

3

Miss World 2000 Pageant

15

Yulia Obraztsova

Russia

Cheval Blanc Randheli

3

Miss Moscow

16

Renee Henderson

Australia

Filitheyo

3

Miss World 2000 Pageant

17

Vanessa María Cárdenas Bravo

Venezuela

Filitheyo

2

Miss World 2000 Pageant

18

Rhonda Rosemin

Trinidad and Tobago

Nika

2

Miss World 2000 Pageant

19

Olena Scherban

Ukraine

Sheraton Full Moon

1

Miss World 2000 Pageant

20

Elodie Paillardin

France

Coco Bodu Hithi

1

Miss France Pageant